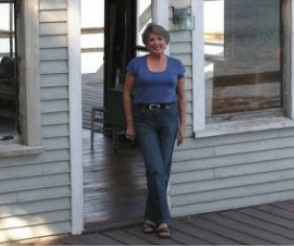 "Because of the time involved in the painting process, my thoughts often become involved in the poetry of the images as they develop. By the time the painting is finished, it becomes representative of what's happening in my life or in my thinking."

About Nancy Meadows Taylor
Nancy Taylor's interest in art began very early as a pastime for a farm girl who found drawing and painting more satisfying than raising livestock for 4-H shows. As a result, art became a way to be involved with the natural beauty of the rural area where she lived. It was an opportunity to study nature with all of its details. She observed the effects of light in the landscape which affects the paintings she does today.
A BS degree at the University of North Carolina at Greensboro with a major in Interior Design developed her design skills. Meanwhile, she learned painting skills from classes and workshops along the way. She began drawing as a graphic artist with the Community Planning Department of the State of North Carolina and rendering architectural subjects. Leaving the workplace to raise three children, Nancy began to paint seriously.
Artist's Statement
For thirty years I have been seriously painting full time and it is still difficult to explain to anyone why. I guess it is a way of taking ownership of views and places that give me pleasure.
Realism is the painting style that has persisted through periods of experimenting with different methods of painting. Even though my paintings are representational, a close focus view gives much of my work an abstract quality. A degree in Interior Design from the University of North Carolina at Greensboro certainly has influenced the weight I give to composition in my paintings.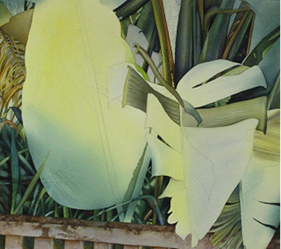 Experiences
Traveling around the USA and abroad has added a new dimension to my paintings. The result is a rich collection of photographs I can pull from to use for commission work: Alaska, Southern California, Maine, Eastern US Seaboard, England, Belgium (Brugge), Italy (especially Venice), Spain, Portugal, Turkey (Istanbul), Greece and Greek Isles (Santorini and Mikonos). Our latest trip was sailing with friends and new friends, the Captain and his mate (who own the boat) in the British Virgin Islands. This was a wonderful, new adventure for me. Already I'm working on paintings with lots more to come.